The Graffiti Paris Team
The Graffiti Paris team is a collective of passionate artists: graffiti artists, illustrators, cartoonists, painters, graphic designers… inspired by the same desire to share Street Art and graphic arts with you.
Behind the desk
Simon Jacquin – Founder and artist
"As my mother is an artist, I grew up in an artistic world. I said to myself, I like it so why not integrate it into my life? So I decided to go back to an art school in Paris after a few years as a commercial. 4 years later I created Graffiti Paris."
Samia Majid – Team Manager
"After studying plastic arts, I began to turn towards organizing cultural projects. My passion is to accompany, develop and promote projects from artists to audiences. Then I joined the Graffiti Paris adventure in April 2018."
The artists of the Graffiti Paris team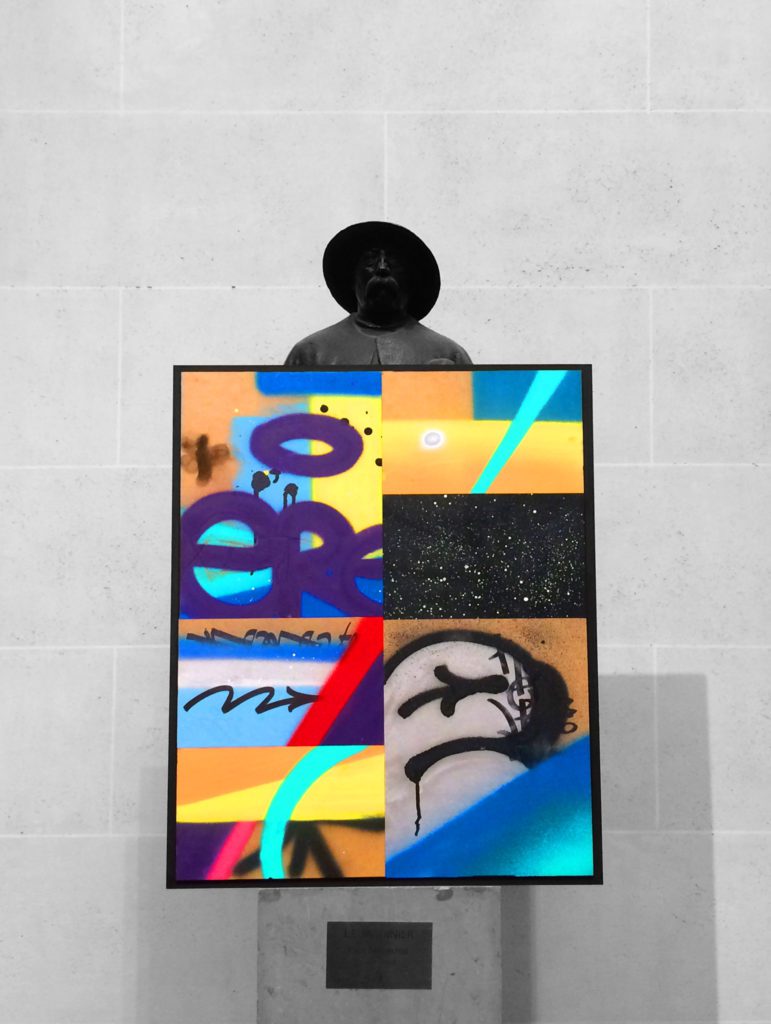 Kerel
Nicolas Lekker is a Parisian artist who has been practising graffiti for approximately twenty years, he earned his stripes in the streets of Paris. Lover of the Letter in its pure form, his style is spontaneous and dynamic. His style is constantly evolving and today he is moving more and more towards abstraction while making discreet allusions to graffiti without which he wouldn't be there.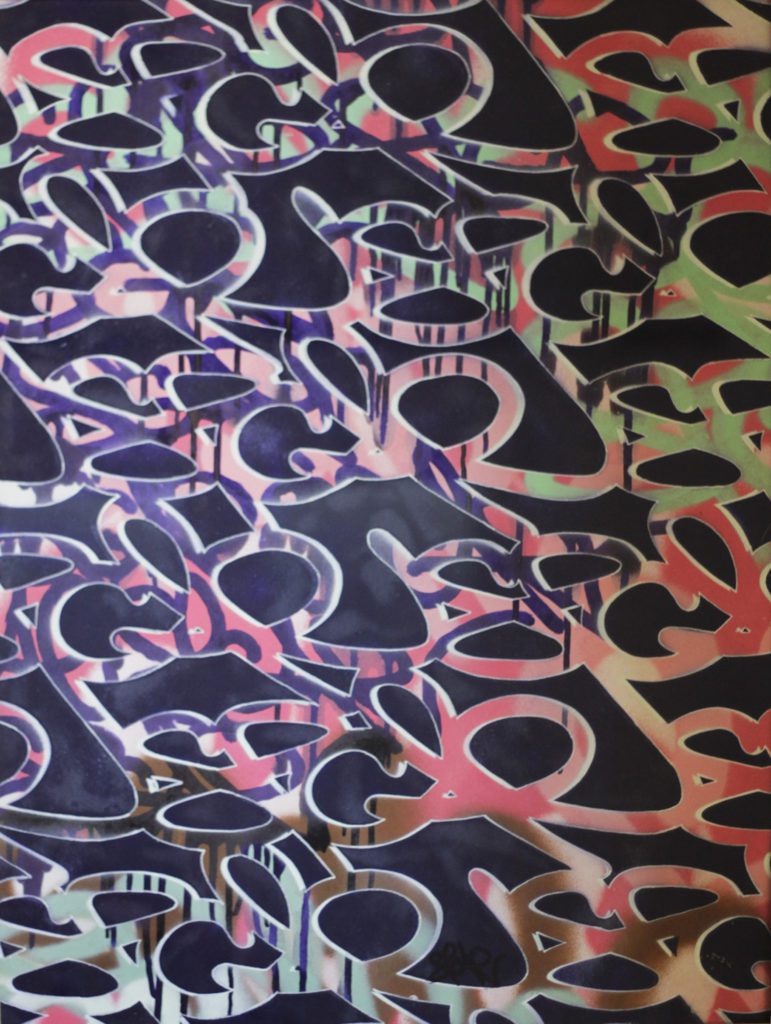 Sicae
Since his first graffiti at the age of 14, his passion for lettering has been impossible to resist. He moved towards graphic design studies while continuing to graff in Paris. He is formed in decor painting, which brings him a more traditional know-how. His work varies from one series to another, mixing the spontaneity of graffiti with more rigorous work. He ventures into different, colorful and often engaged universes.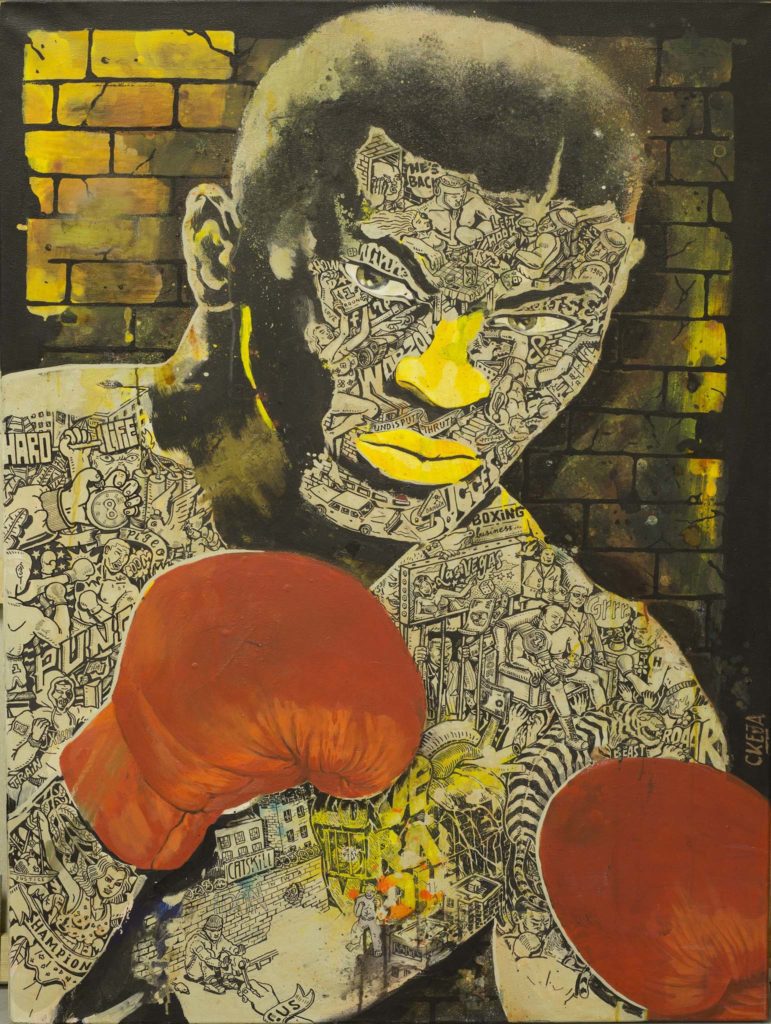 Ckeja
Through his work, Ckeja gives us a raw vision of his observations: excess, colourful delusions, urgency to live, or simple existential questions. Thousands of characters confront each other in his creations and finally gather in a major drawing. A metaphor of the modern man, so coherent from above, so chaotic from within.
Rise
Little Breton of twenty years, I am passionate about life-size frescoes. My subjects vary, juggling from expressive and figurative language to colorful landscapes. The expressiveness of the gaze as well as the emphasis of the volume by the opposition of tones, colored contrasts, light are subjects that I like.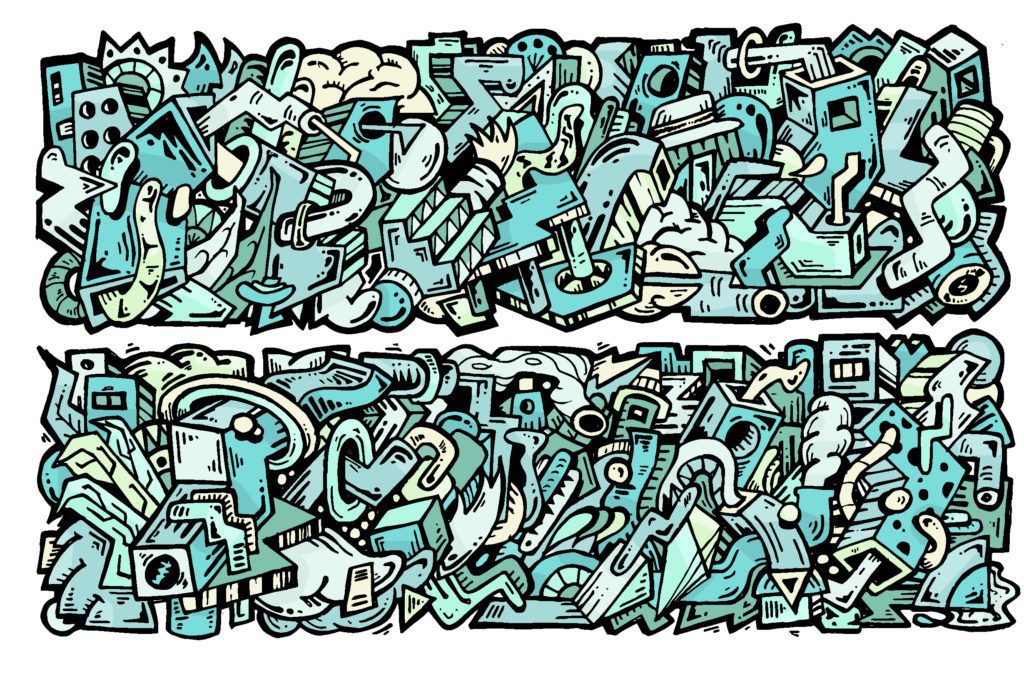 Takir
For me, the city is an endless and ever-changing source of inspiration. This infernal machine never ceases to create an infinite number of shapes, images and objects. My works are composed of elements created by the city, its pathways, buildings and its vegetation… Like the man of the cities, the walker or the stroller, I want the spectator to walk, explore, get lost in my works.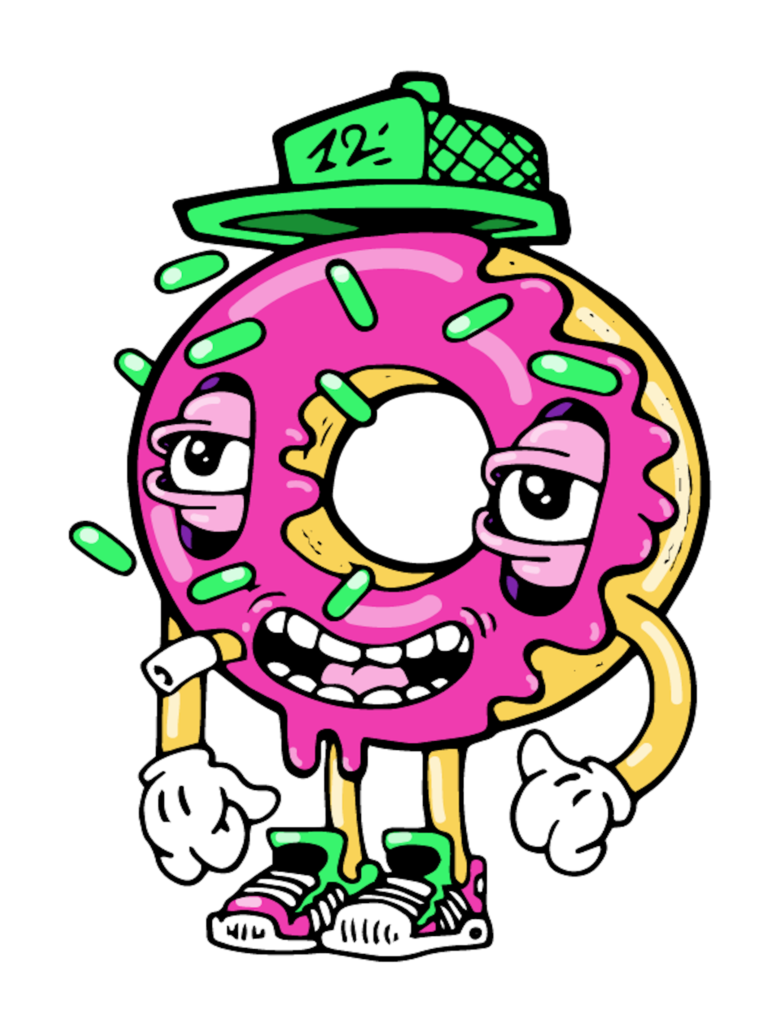 Jack Ardi
Jack ARDI is an urban artist, with a colorful and crazy universe, halfway between graffiti and cartoon.
---
Feel free to follow us on Facebook and on Instagram to discover our latest workshops and events!

You can also admire the original creations of our artists on our online gallery or by coming to our art studio in the 14th arrondissement of Paris.

Contact us if you want to know more about our team, our projects and our offer