Graphic Creations
Graffiti Paris is also and above all a collective of passionate artists who gather around their graphic creations. Hence come and admire the original works of our artists on our online gallery or by coming to our art studio.
---
Our gallery includes the works and creations of the artists of the Graffiti Paris collective and their many collaborations. This portfolio thus links different styles and forms of graphic arts like paintings, drawings, collages, customizations, illustrations, decorations, installations, etc…   
---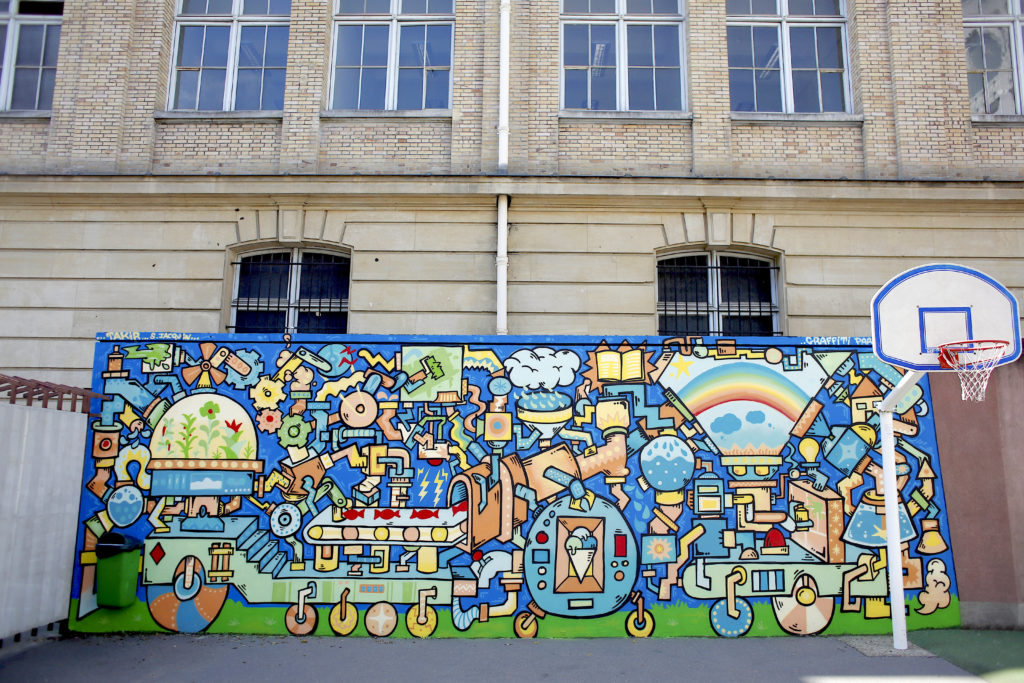 Use the creativity of the Graffiti Paris artists for all your mural projects, decoration and customization of objects !
---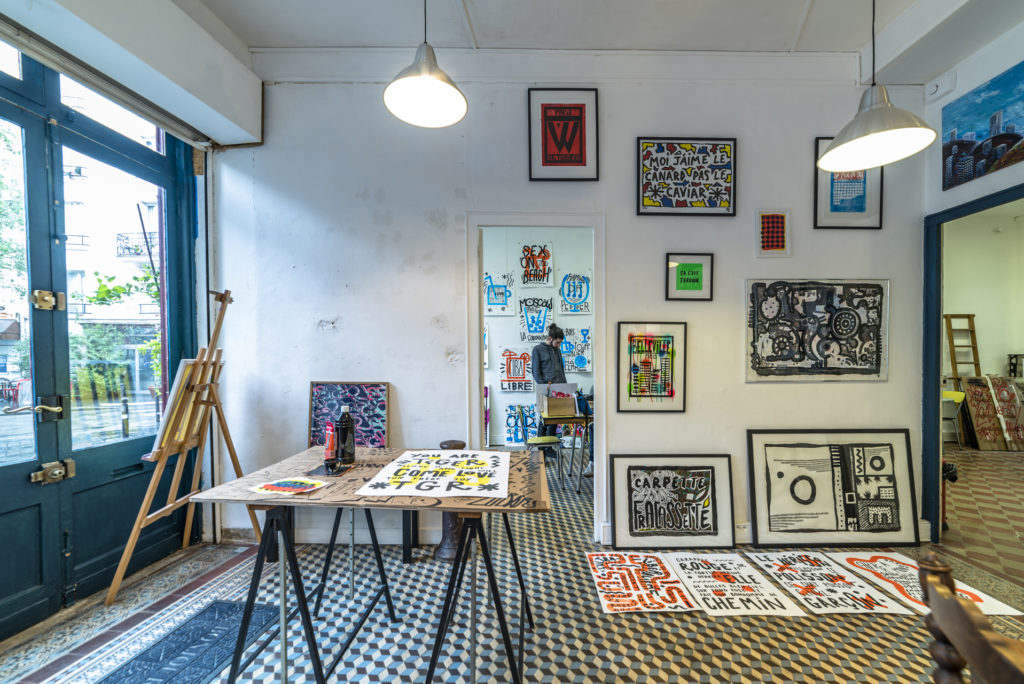 Our art studio is located 33 rue Bezout in the 14th arrondissement of Paris. It's a real creative crossroads in which the imagination of our collective Graffiti Paris is constantly bubbling.
---
Feel free to follow us on Facebook and Instagram in order to discover our latest workshops and events !
You can also admire the original creations of our artists on our online gallery or in our art studio which is located in the 14th arrondissement of Paris.
Moreover if you'd like to share a nice moment with your friends or your family it's here. Otherwise if you project an experience with your colleagues it's this way.