Street Art initiation
Our Street Art discovery workshops allow any type of audience to discover the keys to Street Art and experience themselves all stages of creating graffiti in Paris by being accompanied by artists from the Parisian Street Art scene in a friendly atmosphere.
First, our workshops are suitable for everyone
Families, tourists, school groups, companies, associations… are all welcome!
For aspiring artists as well as for beginners, so don't hesitate.
Public workshops with small and friendly groups.
For a private workshop, please contact us so we can create the best street art Initiation workshop.
The program of our Street Art Initiation workshops
You will meet with our street art artists in an adapted urban environment.
The workshop will begin with a team brainstorming and the realization of a first sketch of the graffiti on paper.
You will then discover a large variety of street art techniques – depending on the project : aerosols, stencils, collages, rolls, brushes…
At the end you will finally be able to collectively realize a large format graffiti on the wall.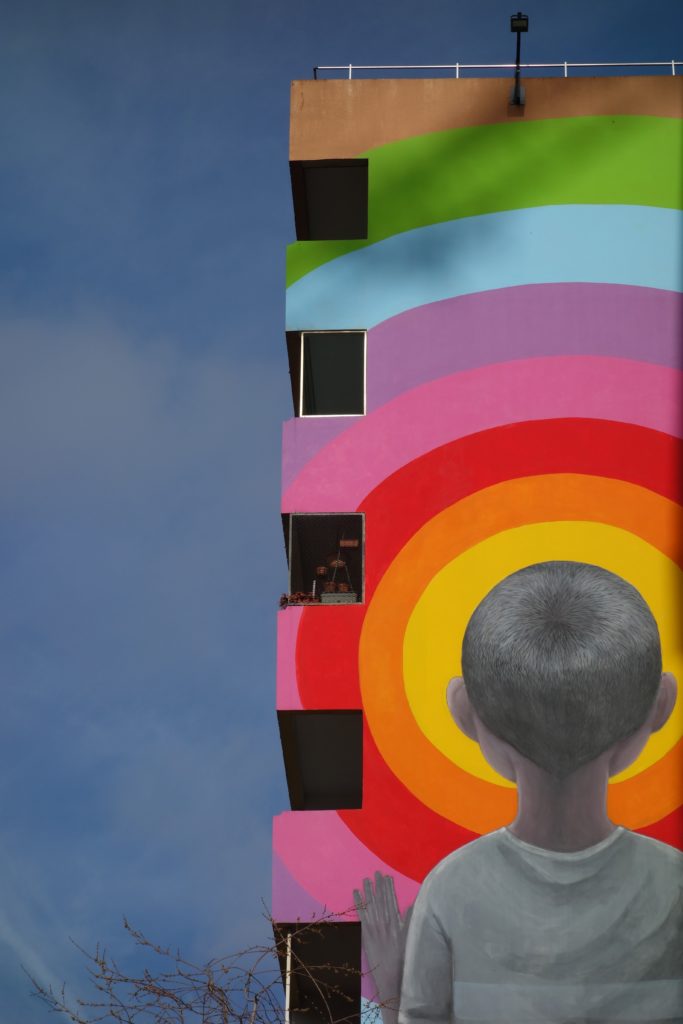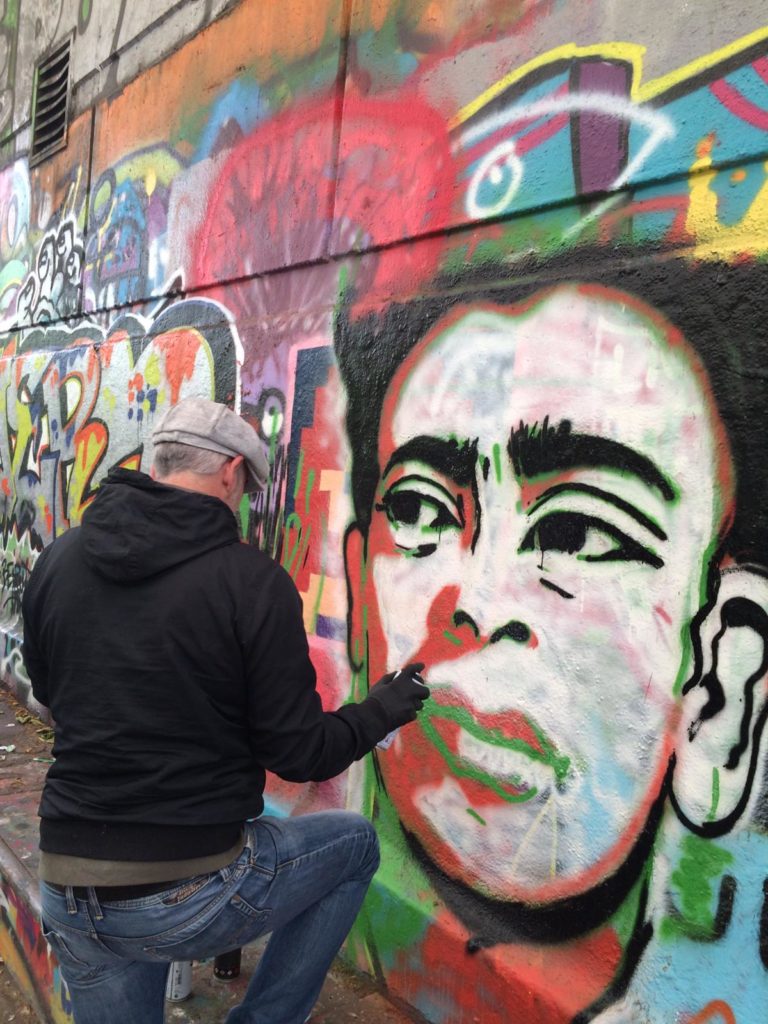 On the program of the private Gift Cards
Meet a professional street art artist in a suitable urban setting.
Private workshop at the date and time of your choice
Explore the tools and techniques of street art in a thorough way and adapted to the participant(s).
It is possible to decide a theme, colorimetry, specific techniques upstream, according to your expectations.
Discovery of street art techniques – depending on the project: aerosols, stencils, collages, rolls, brushes, color management…
Personal creation of a large-format mural (graffiti lettering, characters, graphics, etc.)
How is it organized ?
Our workshops take place at the Bercy skatepark in Paris, a real underground hub of Parisian street artists.
Each workshop lasts two hours.
Depending on your motivation, it is possible to work on a collective fresco, or to realize several individual graffiti.
We advise our participants to wear comfortable clothes suitable for this type of activity.
All the artistic and protective material (gloves & masks) is provided order to allow you a total immersion in the street art culture.
Price : 39 € per person
Take a look at our Street Art Workshop in Paris in video here.

Feel free to follow us on Facebook and Instagram to discover our latest workshops and events! You can also admire the original creations of our artists on our gallery or in our workshop.